---
Chiropractor Larry Thill D.C.
Dr. Larry Thill started Loomis Lifecare in a small room in a nearby office building in 2012, and moved to this location on Horseshoe Bar Road in January of 2015.
For the previous 15 years he practiced in Lake of the Pines, near Auburn, CA.  After graduating from Life Chiropractic College West in 1991, he worked in Hayward for 8 years, opening two practices. But life and wife and kids determined that they needed more space to grow as a family, so they moved out of the city and up into the foothills in 1999.
Dr. Thill lives in Loomis also.  His family loves the community gatherings, school spirit, minimal traffic congestion, nearby church, being close to the freeway but not feeling close…Many benefits to this town.
A neck injury after college led Larry to consult a Chiropractor for the first time.  The pain in his neck and down his arm was excruciating.  No change in neck position alleviated the pain, so he consulted a Chiropractor the next day.  Within two weeks his range of motion was greatly improved and pain was much reduced.  Though at-home traction was a great help, it was the Chiropractic care that changed his life.  After finishing a degree in Business Marketing from CSU, Sacramento, and working in the banking field for 5 years, he realized health care and service would be necessary for a sustainable career.  Chiropractic fit perfectly.  He found his passion in this profession.  5 more years of study at CSU Hayward and then Life Chiropractic College West, and his Doctor of Chiropractic was complete.
Dr. Thill loves coming to work.  The rewards of helping those who want a better quality of life through Chiropractic, make every day fun and challenging.  Everyone benefits by getting checked and being in healthy adjustment.  We have the innate ability to heal and be healthy…IF there is no interference!  Chiropractic is essential to maximizing the body's potential to be its best!  Remove the interference.  Be your best!
---
Faye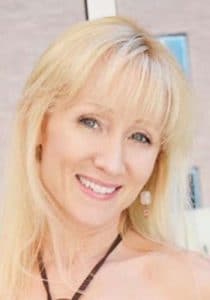 Faye started her career in Chiropractic back in the early 1990's when she starting working for a local Chiropractor. She was involved in an automobile accident at age 11 which left her with frequent headaches and neck pain. After receiving only a few Chiropractic adjustments her headaches were gone. She was hooked and has been a believer ever since! Her mission has been to spread the word about Chiropractic, and to assist Chiropractors in building their practices within their communities so we all can make a bigger impact on people's lives.
Faye has had the blessing of working in numerous offices over the past 25 years, meeting so many great Doctors, and watching the transformation of countless lives with the power of Chiropractic care. Her expertise lies in the field of management and organization. She gets great satisfaction from establishing procedures and systems within an office that allow for a better overall patient experience. She turned this into her own successful Wellness Clinic in 2006 called Total Health & Wellness Center, and then expanded into the corporate wellness field in 2012.
After discovering her own food sensitivities she began to see that Nutrition was also a key part of total health.  This experience inspired her to get her certification in Nutrition, Wellness and Weight Management in 2007. This was an invigorating time because she knew she was part of a revolution in the way people were thinking about their health. She could see how important it was for people to have someone to be accountable to in order to achieve their goals. This simple fact has allowed her to successfully coach men and women to become more in touch with their bodies, minds, and health.
Faye moved to California in 2015 with her daughter Mariah so they could be closer to her biological parents that she reunited with in 2005. She was blessed to meet Dr Thill and join the team here at Loomis LifeCare and is so excited to help the people of Loomis and the surrounding areas to achieve better health through Chiropractic.
She now lives in Loomis with her amazing partner Bryan, who is also a life coach and speaker. They provide free classes throughout the community on health, happiness and relationships.
---
Jenn
Dr. Thill and Jenn opened the doors to Loomis LifeCare in January of 2015.  Jenn has been able to witness the changes Dr. Thill is making in the lives of our patients.  When someone who can barely walk into the office due to excessive pain levels can walk out after completing their treatment plan with a smile on their face saying "I'm going golfing, " it is more than gratifying to say the least. Jenn has been able to witness these miracles from new born babies to the elderly.  Jenn's main responsibilities as the morning front receptionist is to make sure your visit with us is a pleasant and positive experience. Jenn will be helping you with scheduling needs, keeping you informed of financial options, and any questions you may have.  She will make you feel right at home as she introduces you to our office and helps you with your first visit paperwork. Jenn enjoys being the first smile our patients see when they come through our door.  Jenn is also our afternoon massage therapist, determined to help each and every one of our patients reach their fullest potential and live a life free of pain. Outside the office, Jenn spends her time with her amazing husband as they try keeping up with their 16 year old triplets.
---
Mariah Smith
At just 15 minutes old, Mariah had her first adjustment. Born into a chiropractic family, she has seen first-hand just how life changing chiropractic care can be, and how important it is to lead a happy, healthy lifestyle. Mariah has been assisting behind the front desk since she could walk, watching her mom, Faye, deftly handle incoming calls, patient needs, and the overall flow of the office. It ignited a love for helping people (and a strange love for administrative work), and working at Loomis Lifecare has brought incredible fulfillment to her life.
Mariah is here to assist you with any scheduling, financial, or office-related questions you may have. She lives in Rancho Murieta with her fiancée, and in her free time enjoys reading, watching movies, and traveling.
Monday
8:00am - 12:00pm
2:00pm - 6:00pm
---
Tuesday
8:00am - 12:00pm
---
Wednesday
8:00am - 12:00pm
2:00pm - 6:00pm
---
Thursday
9:00am - 12:00pm
2:00pm - 6:00pm
---
Friday
By Appointment
---
Saturday
Closed