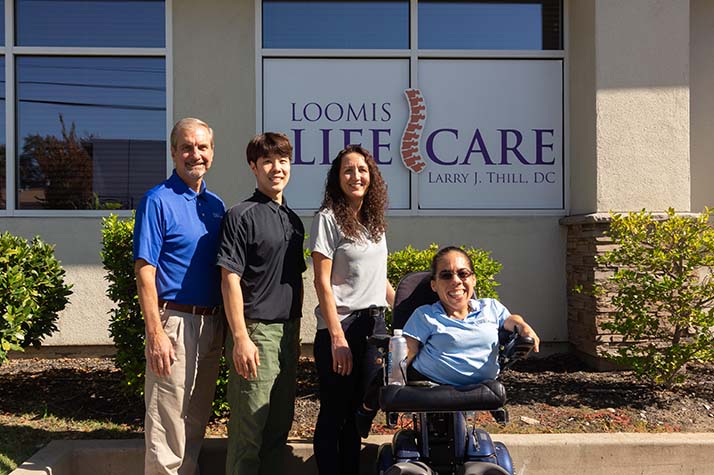 ---
Chiropractor Larry Thill D.C.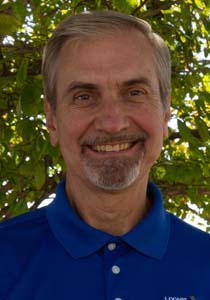 Dr. Larry Thill started Loomis Lifecare in a small room in a nearby office building in 2012, and moved to this location on Horseshoe Bar Road in January of 2015.
For the previous 15 years he practiced in Lake of the Pines, near Auburn, CA.  After graduating from Life Chiropractic College West in 1991, he worked in Hayward for 8 years, opening two practices. But life and wife and kids determined that they needed more space to grow as a family, so they moved out of the city and up into the foothills in 1999.
Dr. Thill lives in Loomis also.  His family loves the community gatherings, school spirit, minimal traffic congestion, nearby church, being close to the freeway but not feeling close…Many benefits to this town.
A neck injury after college led Larry to consult a Chiropractor for the first time.  The pain in his neck and down his arm was excruciating.  No change in neck position alleviated the pain, so he consulted a Chiropractor the next day.  Within two weeks his range of motion was greatly improved and pain was much reduced.  Though at-home traction was a great help, it was the Chiropractic care that changed his life.  After finishing a degree in Business Marketing from CSU, Sacramento, and working in the banking field for 5 years, he realized health care and service would be necessary for a sustainable career.  Chiropractic fit perfectly.  He found his passion in this profession.  5 more years of study at CSU Hayward and then Life Chiropractic College West, and his Doctor of Chiropractic was complete.
Dr. Thill loves coming to work.  The rewards of helping those who want a better quality of life through Chiropractic, make every day fun and challenging.  Everyone benefits by getting checked and being in healthy adjustment.  We have the innate ability to heal and be healthy…IF there is no interference!  Chiropractic is essential to maximizing the body's potential to be its best!  Remove the interference.  Be your best!
---
Chiropractor Daniel Kim D.C.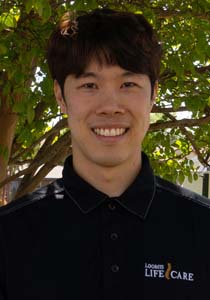 Daniel was born in Seoul, Korea. He grew up in Maryland, graduating from the University of Maryland, College Park with a Bachelors of Science in Kinesiology. He received his Doctorate of Chiropractic degree from Palmer College of Chiropractic West, graduating with Clinical Excellence Award Nominee in March 2018. He uses Instrument Assisted Soft Tissue Mobilization (IASTM) tools, cupping, and sports specific functional rehab exercises to help patients get out of pain and stay out of pain so that they can perform at their optimal potential. Daniel played competitive soccer and his River Hill High School team won Maryland State Championship in his senior year. His passion for soccer continues and still consistently plays soccer on weekends. He also enjoys snowboarding, surfing, weight training, and hiking. In addition to English, he speaks fluent Korean.
---
Jackie - Office Manager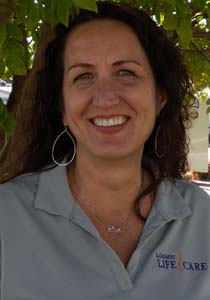 With an office administration background in property management and orthodontics, Jackie brings a wealth of experience to her role as Office Manager. Jackie oversees the day-to-day administrative functions of Loomis LifeCare's operations. Whether it's management of patient records, accounting, inventory, or anything in-between, she is always eager to take on any task that needs doing.
Jackie was born and raised in California, moving to Auburn at the age of 8 where she grew up on a farm caring for a variety of farm animals and livestock. Jackie moved to Grass Valley after high school where she raised her two children and has since relocated to Roseville.
Jackie is an avid runner and has competed in multiple half-marathons. She also enjoys traveling, hiking and anything outdoors.
---
Chelsea - Front Desk Coordinator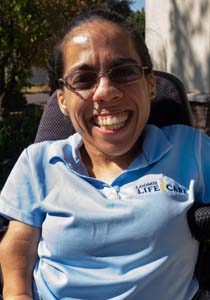 Chelsea is the friendly face and bright smile that you'll see when you walk into Loomis LifeCare. She loves connecting with people and will help you have the best possible experience - from your first phone call, to the first time you walk in the door, to each time you make an appointment. Each challenge is taken on with enthusiasm and detailed expertise.
Originally from the East Bay, she was introduced to Dr. Thill and Chiropractic shortly after moving to the area with her family and her cat, Scatter, in late 2020. She brings a wide range of administrative skills from her previous work with a small software company, and is currently studying for a degree in Computer Science.
In her free time, you will likely find Chelsea exploring the beautiful region with her camera or hanging out with her family.
---
Atrice - Massage Therapist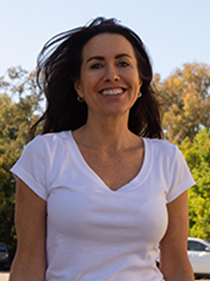 With over 25 years as a Massage Therapist & certifications in Personal Training and Pilates, Atrice has utilized her skills in both Spa and Physical Therapy settings as well as having had her own business helping others achieve a well-balanced mind and body. Originally from the Bay Area, she grew up not only in a physically active family enjoying water and snow sports camping, and mountain biking, but also has a passion for the arts and multicultural music and cuisine. When she is not doing massage Atrice is listening to music and working on her business where she manufactures and retails a product for the Massage & Spa industry, and finds time for roller skating & dancing Argentine Tango. Finding beauty in the simple and humor in moments of everyday life are her ground rules for living.
Monday
8:00am - 12:00pm
2:00pm - 6:00pm
---
Tuesday
7:30am - 12:00pm
---
Wednesday
8:00am - 12:00pm
2:00pm - 6:00pm
---
Thursday
9:00am - 12:00pm
2:00pm - 6:00pm
---
Friday & Saturday
Closed