Chiropractor Larry Thill D.C.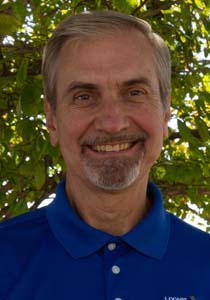 Dr. Larry Thill started Loomis Lifecare in a small room in a nearby office building in 2012, and moved to this location on Horseshoe Bar Road in January of 2015.
For the previous 15 years he practiced in Lake of the Pines, near Auburn, CA.  After graduating from Life Chiropractic College West in 1991, he worked in Hayward for 8 years, opening two practices. But life and wife and kids determined that they needed more space to grow as a family, so they moved out of the city and up into the foothills in 1999.
Dr. Thill lives in Loomis also.  His family loves the community gatherings, school spirit, minimal traffic congestion, nearby church, being close to the freeway but not feeling close…Many benefits to this town.
A neck injury after college led Larry to consult a Chiropractor for the first time.  The pain in his neck and down his arm was excruciating.  No change in neck position alleviated the pain, so he consulted a Chiropractor the next day.  Within two weeks his range of motion was greatly improved and pain was much reduced.  Though at-home traction was a great help, it was the Chiropractic care that changed his life.  After finishing a degree in Business Marketing from CSU, Sacramento, and working in the banking field for 5 years, he realized health care and service would be necessary for a sustainable career.  Chiropractic fit perfectly.  He found his passion in this profession.  5 more years of study at CSU Hayward and then Life Chiropractic College West, and his Doctor of Chiropractic was complete.
Dr. Thill loves coming to work.  The rewards of helping those who want a better quality of life through Chiropractic, make every day fun and challenging.  Everyone benefits by getting checked and being in healthy adjustment.  We have the innate ability to heal and be healthy…IF there is no interference!  Chiropractic is essential to maximizing the body's potential to be its best!  Remove the interference.  Be your best!
---
Chelsea - Manager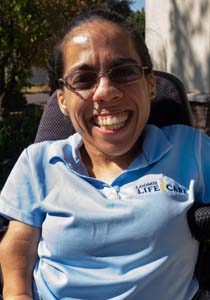 Chelsea is the friendly face and bright smile that you'll see when you walk into Loomis LifeCare. She loves connecting with people and will help you have the best possible experience - from your first phone call, to the first time you walk in the door, to each time you make an appointment. Each challenge is taken on with enthusiasm and detailed expertise.
Originally from the East Bay, she was introduced to Dr. Thill and Chiropractic shortly after moving to the area with her family and her cat, Scatter, in late 2020. She brings a wide range of administrative skills from her previous work with a small software company, and is currently studying for a degree in Computer Science.
In her free time, you will likely find Chelsea exploring the beautiful region with her camera or hanging out with her family.
Monday
8:00am - 12:00pm
2:00pm - 6:00pm
---
Tuesday
7:30am - 12:00pm
---
Wednesday
8:00am - 12:00pm
2:00pm - 6:00pm
---
Thursday
9:00am - 12:00pm
2:00pm - 6:00pm
---
Friday & Saturday
Closed